The Loxley Team comprises of experienced licensing industry professionals who also have extensive audit and forensic knowledge. We also partner with companies from time to time who offer specialist skills and/or industry advice, these partners are based in both the UK and the US.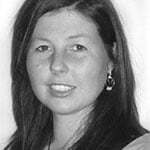 Faye Sieracki has over 20 years games industry experience in publishing and distribution in senior operational/sales logistics and consultancy roles. Faye was a joint founder of Media Forensics in 2002 starting Loxley Royalties in 2007 to continue her auditing career as CEO as Loxley. Faye has a post graduate Business Management qualification and is a specialist in business system implementation and business process. Faye was also a Chartered Member of the Institute of Logistics and Transport and has consulted to many technology companies in the UK. Faye always looks to provide the very best for the clients using her extensive audit and business experience coupled with her tenacity and enthusiasm.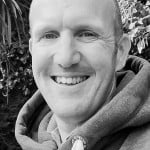 Simon Kay of AT Media who joins us in the capacity of consultant, Simon will help us to grow our Brand Licensing Industry Sector throughout 2016.
Kevin Mullard (photo to follow) has supported our auditing teams  for many years with his in depth and extensive knowledge of Development/Publisher contracts together with superb MS Excel skills.
Lisa Mullard continues to work with Loxley on projects involving royalty forecasting and other similar projects – helping Developers model contract outcomes prior to signing.
In addition to the above team we also contract with specialists as required. In the US we work with former Royalty Directors to gain insight into process and practice. For global projects we work with Information Analysts to assist with projection work. And finally, to assist us in games development we call on Technical Advisors from time to time during the audit process.
Due to David Noble having other interests to concentrate on as he moves his career forward we announce that it is agreed that David Noble and Loxley Royalties Management will no longer be working together.