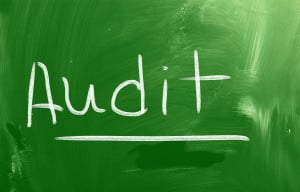 Licensors/Companies audit for differing reasons, here are just a few:
An Audit was always planned (Co-Publishing and/or Large contract)
Best Practise Recommendation
Board of Directors request an audit
Recommendation to audit from a fellow Developer
No royalties received when they were expected from the agreement
Obvious Statement errors
Manufacturing/Sales Data does not reconcile with statements
Other indications something could be wrong are:
Late royalty statements
Retentions not released or under released
Mobile Statements missing distribution partners
Mobile Statements revenue not corresponding with download reports
Advances/Minimum Guarantees not correctly reported on statements (miscalculations of balance due)
Seemingly over inflated average costs applied to profit share
Seemingly high estimates applied to profit share agreements
Royalty Breaks Incorrectly applied
High level of staff changes at Publishers (loss of confidence with data)
Lower Average Sales Prices achieved
Clients often report back following an audit with these benefits:
Peace of mind
Investor confidence
Information for other profitable business agreements
Additional royalties!
Dave Noble explains
'As the games industry changes and reinvents itself through acquisition, through the advent of new technologies and formats with new customers and territories and new ways of monetising that development thus realising the profits we all search for to enable us to keep doing what you love, having control of or at least an effective and efficient understanding of our financial obligations and exposures is the minimum we must all achieve. We can choose to realise this through our own hard work or assistance from companies like Loxley, who are on hand to assist independent developers or publishers through contract advice or partner audit'.